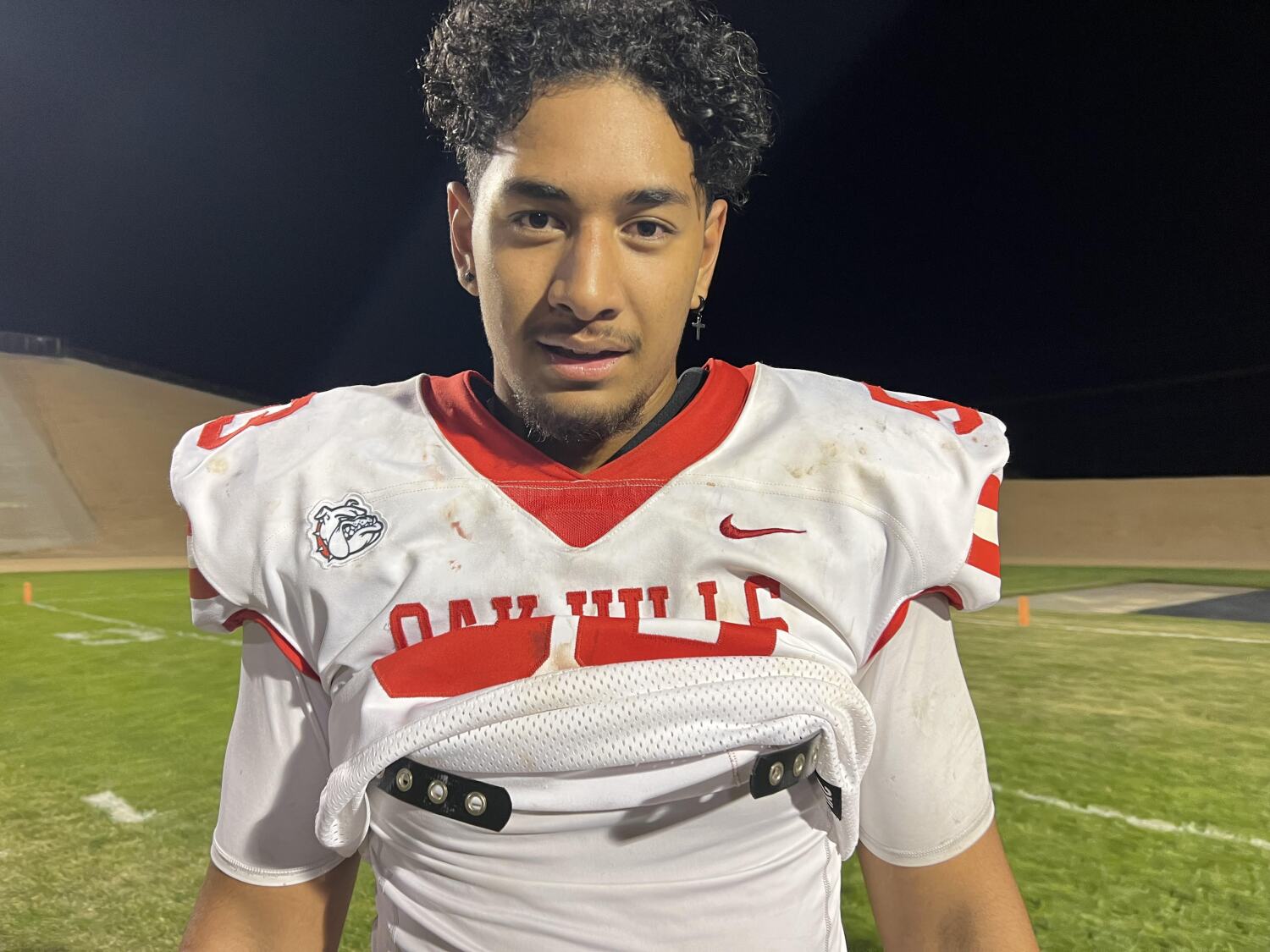 It's a long drive to Hesperia from Los Angeles, but that hasn't deterred college recruiters from flying to LAX and heading to Oak Hills High to evaluate the team's standout offensive lineman — 6-foot-5, 260-pound Paki Finau.
Versatile, agile and tough, Finau has a spot near the top of the list of linemen to watch as the 2023 high school football season nears.
Continuing with a summer preview of players to watch, there's lots of offensive linemen to get excited about.
The Inland Empire has plenty of line talent, including twins Wade and Brent Helton of Corona Centennial.
Mater Dei will once again have one of the best lines anywhere, featuring Brandon Baker and DeAndre Carter.
Eugene Brooks is a decorated 6-3, 300-pound returnee at Sierra Canyon.
Justin Tauanuu of Huntington Beach is 6-6, 285 pounds and has been busy this summer visiting colleges before committing to Stanford.
Mark Schroller is a 6-6, 270-pound tackle at Mission Viejo who has committed to UCLA and keeps improving each season.
St. Bonaventure's Shaun Torgeson, 6-5 and 285 pounds, helped his teammates win a hog competition at Simi Vallley last month with his strength and athleticism.
Chaminade's David Abajian, 6-5 and 270 pounds, is a veteran returnee used to playing against Mission League opponents.
Jake Flores of JSerra is a rising junior at 6-6, 275 pounds.
Phillip Ocon of St. Francis is 6-4, 325 pounds and entering his fourth year on varsity. He's committed to Colorado State.
King Large of St. John Bosco fits his name with size (6-4, 295) and ability. Orange Lutheran's Sam Utu, 6-4 and 270 pounds, should be a standout.
Matai Jefferson of St. John Bosco can't be missed. He's a 6-4, 350-pound junior ready to make an impact. Other juniors include Braves teammate Matthew Perdue (6-2, 285) and Orange Lutheran's Arion Williams (6-3, 270).
Jeremy Martinez of Birmingham was an All-City second-team pick as a junior for Open Division champion Birmingham.