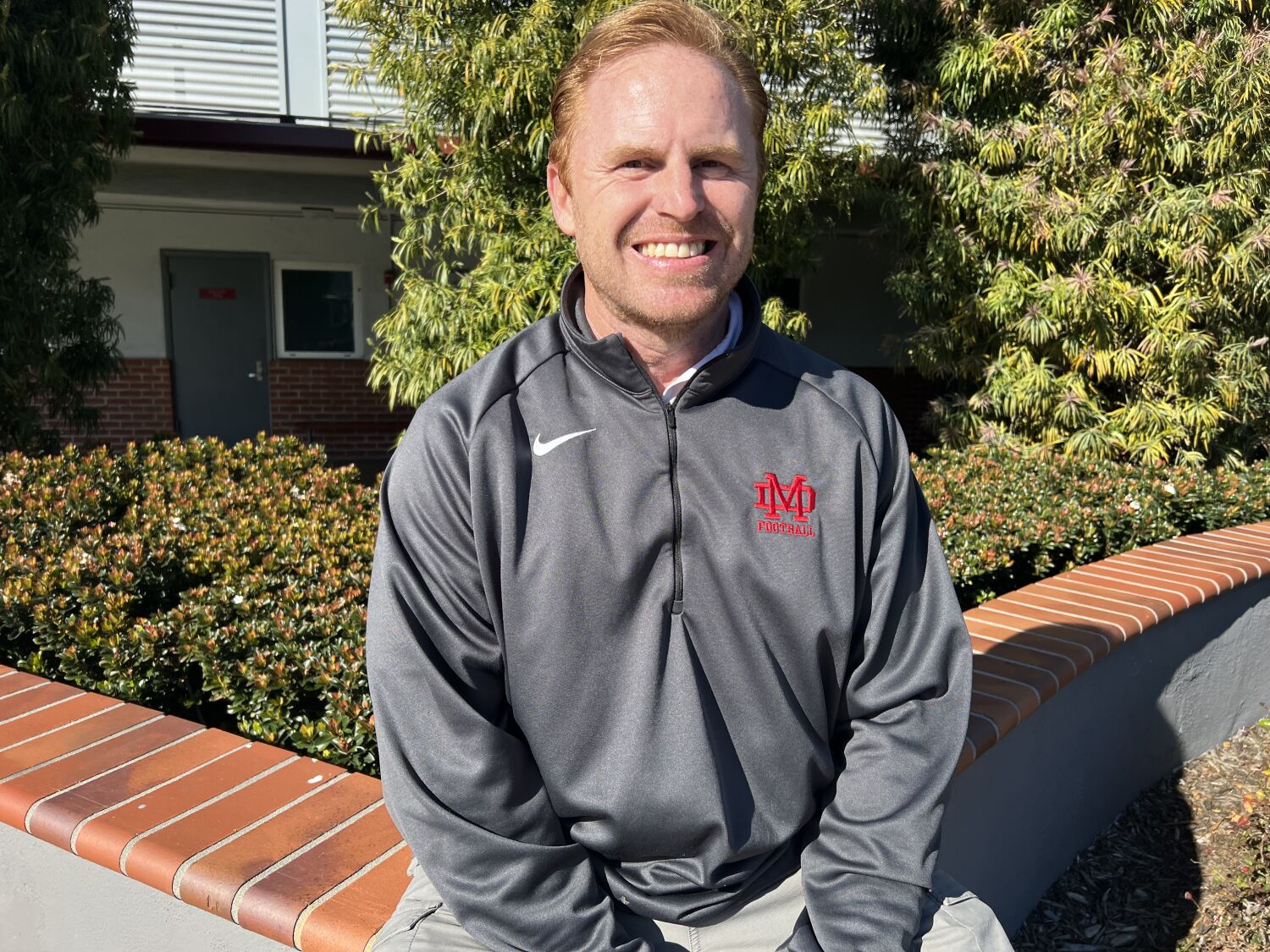 Finding any weaknesses on this year's Santa Ana Mater Dei football team could be a season-long story because of the numerous returning players that have made the job of first-year head coach Frank McManus more manageable.
Yes, replacing former coach Bruce Rollinson won't be easy, but it helps to have quarterback Elijah Brown, who is 29-1 as a starter, plus powerful lines and veterans at receiver, linebacker and in the secondary.
McManus is all about improvement. During practices in preparation for Friday's season opener against host Corona Centennial, he has created competitive situations that challenge players and his new coaching staff so that when a game happens, they've already been put under stress and should be comfortable in pressure situations.
He declined to say if any single player had made leaps in the offseason. A more concerning development for opponents is this: "From the first-year players who were freshmen to four-year starters, there's been marked improvement in every player," he said.
Eric Rescigno has taken over as offensive coordinator and one coach observed during summer passing competitions how organized and efficient the Monarchs were, remarking how the receivers were changing patterns on their own when defenses adjusted.
For Mater Dei to face Centennial in its opener is a great opportunity to see where two of Southern California's top three teams stand as they begin their march to the Southern Section Division 1 playoffs.
There's excitement at Centennial because veteran coach Matt Logan gets to work with new quarterback Husan Longstreet, who passed for nearly 4,000 yards last season at Inglewood, the Southern Section Division 2 runner-up last season. McManus is well aware of what Logan can do with talented quarterbacks.
"You never really stop Corona Centennial," he said. "They are high-powered and explosive. They are quick tempo and go for it on fourth down. He puts a lot of pressure on teams. They're going to be formidable."
Mater Dei defensive coordinator Eric Johnson has been successful in coming up with ways to slow down the Huskies' potent ground game that sets up the big-play passing game.
Stopping Mater Dei's offense will be a season-long dilemma. Besides Brown, there's two outstanding running backs in Nate Frazier and Jordon Davison, all of whom are protected by an offensive line that could play for some college teams.
The game is expected to be televised but the Southern Section has not released details yet as it finalizes a new media deal after a contract with Bally Sports West expired. An announcement is expected next week.
The fact Mater Dei and Centennial were able to link up in the first game should be exciting for fans. Both schools have had trouble finding local teams to play nonleague games, so this early meeting should be a positive for everyone involved.
Centennial has some parking issues because it's undergoing a solar energy project, taking away spaces, so arriving early would be wise.