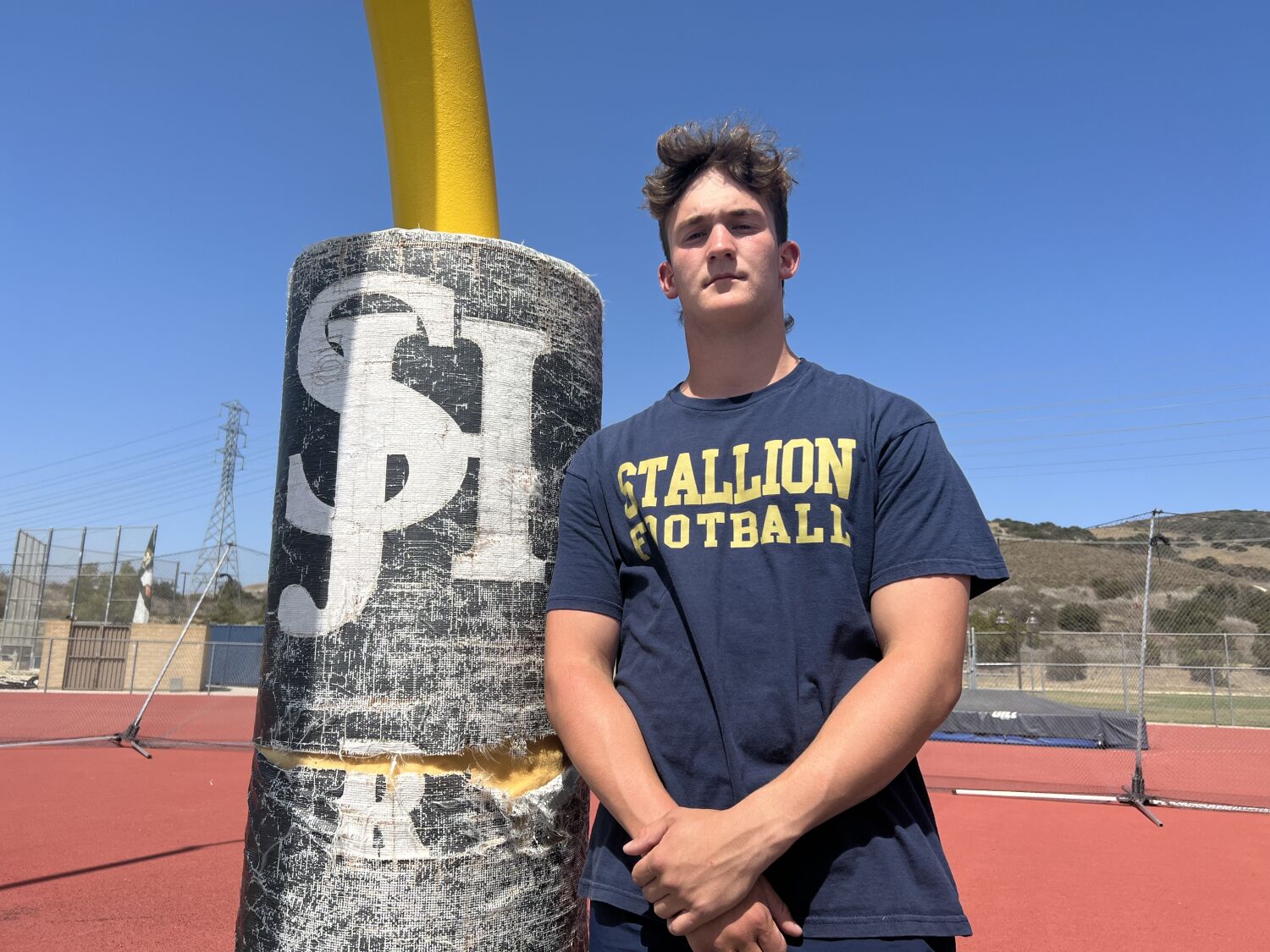 The Southland high school football season opens Aug. 17-19 with hundreds of games across the Southland. Here's a look at linebackers to watch this fall.
Name, School, Ht., Wt., Yr.: Comment
Stacy Bey, Rancho Cucamonga, 6-1, 200, Sr.: San Diego State commit has speed, physicality.
Khmori House, St. John Bosco, 6-1, 205, Sr.: Washington commit has quickness, toughness.
Mark Iheanachor, Narbonne, 6-2, 220, Jr. Lots of athleticism and talent.
Noah Mikhail, Bonita, 6-3, 220, Jr.: Versatile, intelligent all-around athlete.
Kamar Mothudi, Los Alamitos, 6-3, 215, Sr.: Oregon commit is big-time athlete.
Weston Port, San Juan Hills, 6-1, 225, Jr.: Loves to tackle and make an impact.
Jackson Sievers, Capistrano Valley, 6-2, 220, Sr.: Future Ivy Leaguer is big, physical and can jump.
Dylan Williams, Long Beach Poly, 6-2, 210, Sr.: Oregon commit is best in the Moore League.
Kyngstonn Viliamu-Asa, St. John Bosco, 6-3, 226, Sr.: The standard for excellence.
Nasir Wyatt, Mater Dei, 6-2, 200, Jr.: Trinity League defensive MVP had 13 sacks.
Rising prospects
Preston Jernegan, St. Francis, 6-2, 215, Sr.: 4.1 GPA and had 91 solo tackles, 5 interceptions.
Jordan Lockhart, St. John Bosco, 6-3, 230, Sr.: Texas A&M commit part of an elite group.
Eddie Plaza, Birmingham, 6-1, 205, Jr.: Hits, hits and hits.
LeVar Talley, Santa Margarita, 6-3, 215, Sr.: Performed well in Trinity League last season.
Scott Taylor, Loyola, 6-3, 230, Jr.: Outside linebacker is a top athlete.