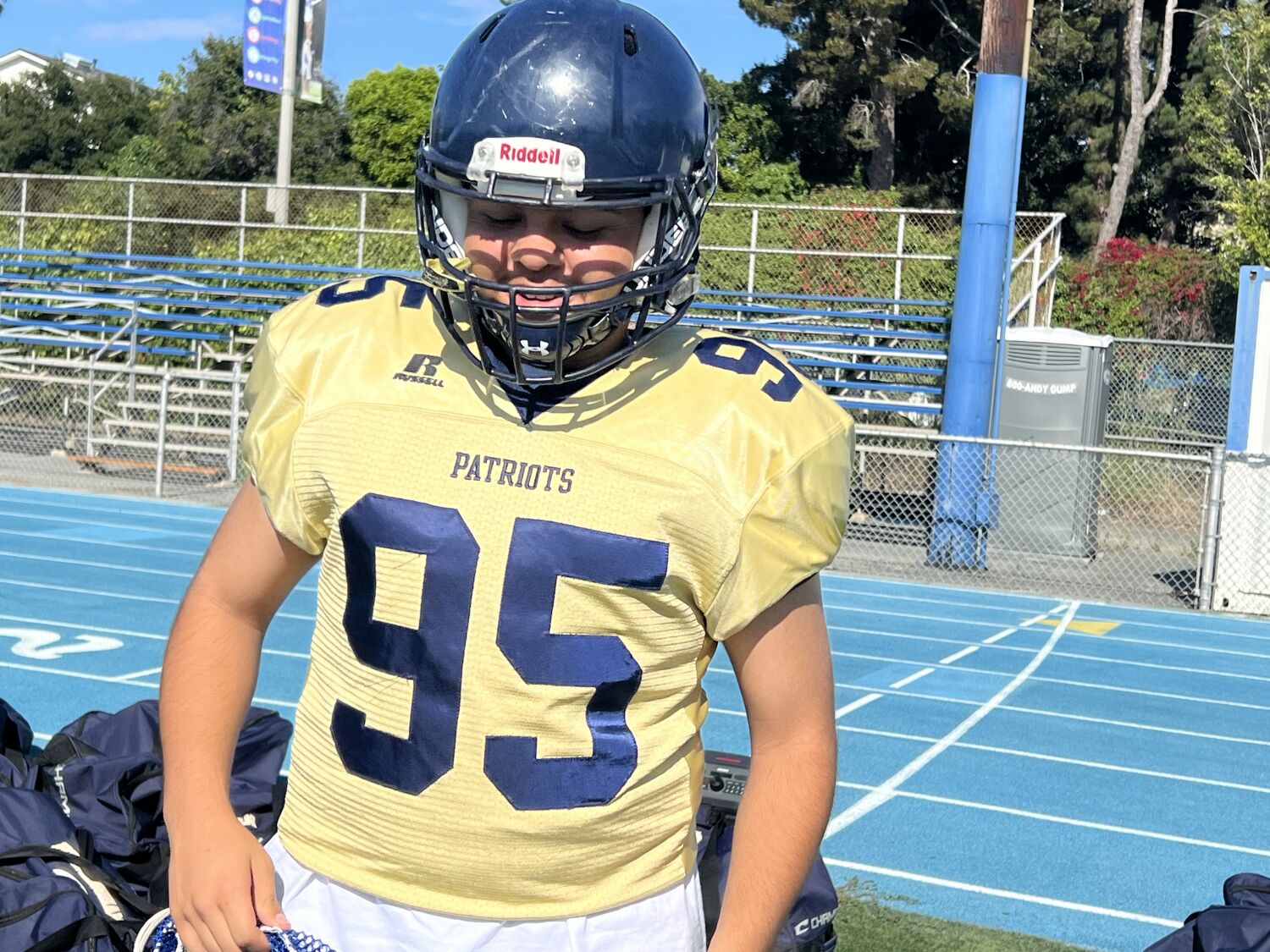 For a football scrimmage against Palisades, Birmingham coach Jim Rose distributed jerseys that weren't exactly what their players wear during real games. Kicker Jacy Oliva was given No. 95, as if he were some unimportant player.
Nothing could be further from the truth.
"He's not a normal City Section kicker," Rose said.
Oliva made the game-tying 26-yard field goal with 13 seconds left in regulation last season to help the Patriots defeat Venice, 28-27, in double overtime. On Friday, he made two field goals and had six kickoffs for touchbacks against Royal in a 60-0 victory while wearing No. 29.
Rose has complete confidence in Oliva to come through when needed, and that is unusual in the City Section, where special teams play hasn't exactly been a top priority at times.
"It's huge for us," Rose said.
Birmingham has won three consecutive City Open Division titles and hasn't lost to a City team since 2017. It tries to prepare for City teams by playing competitive Southern Section teams, and one of those yearly opponents is Sherman Oaks Notre Dame on Friday night at Notre Dame.
Asked the last time he has beaten Notre Dame, Rose said, "I'm 0 and who knows."
The last Birmingham win over Notre Dame came in 2007, when Ed Croson was coach and Rose an assistant coach. That team won 13 consecutive games and had a win over Long Beach Poly.
Rose is doing double duty this season, also serving as head coach for the girls' seven on seven flag football team that will debut next month. The quarterback is his daughter, Jessica, a shortstop for the softball team.
"The quarterback is understanding the game better," he said. "It's not like throwing to first base."